Washington State Hay Growers Association
KENNEWICK, WASHINGTON
Several times a year, I get the opportunity to speak to groups that are not educators or people who work with youth. One such group was the Washington State Hay Growers Association in Kennewick, Washington. I love learning about new industries, and thinking of ways to add value to their lives, and this group allowed me to draw from my own background and education in my address to them.
But I first had to get to them, so the family headed out to Seattle, Washington, on a 5+ hour flight! The headwinds were really intense the whole flight there. It was our first time flying on Alaska Airlines, and my wife and I both were pleasantly surprised. They had comfortable seats, excellent flight attendants, rentable tablets on which to watch movies and play games, and edible snacks and meals.
We landed late at night in Seattle, and went straight to bed. I woke up the next morning and ran eight miles to orient myself to the city, and to get my body and mind right for the day. To give the kids a field day for homeschool, we took them to the Space Needle first, and then the Chihuly Museum, which is right next door. We stopped by the first Starbucks store, then enjoyed all the sights, smells, and sounds of Pike Market Center. Seattle is really a wonderful city!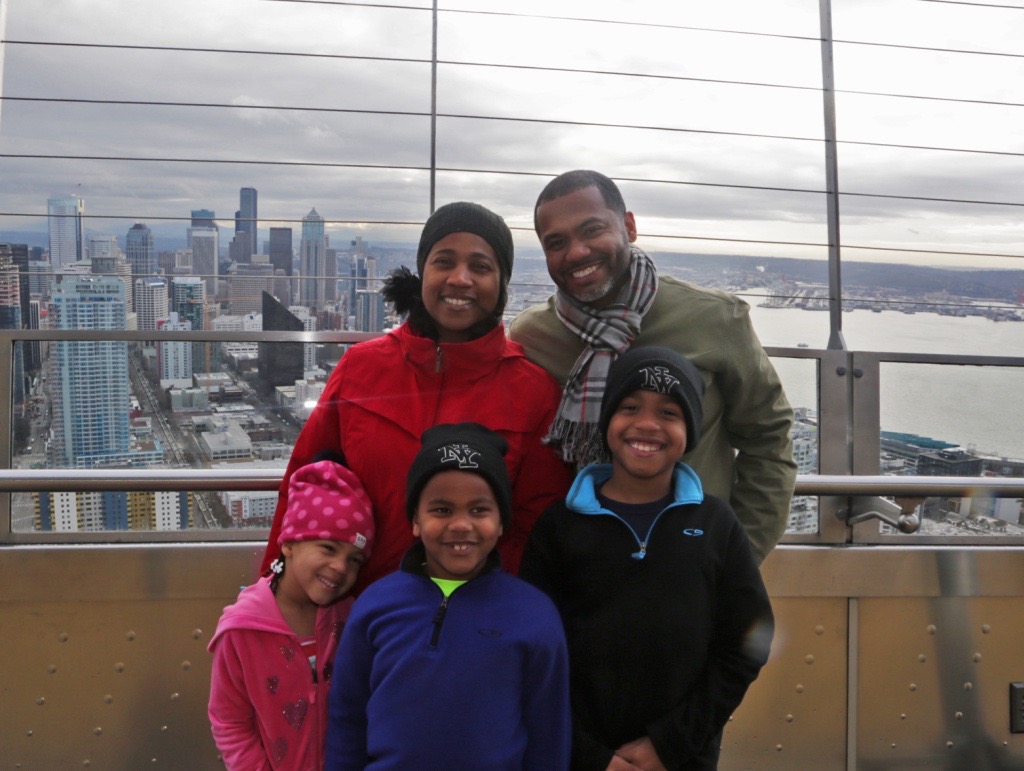 (Space Needle)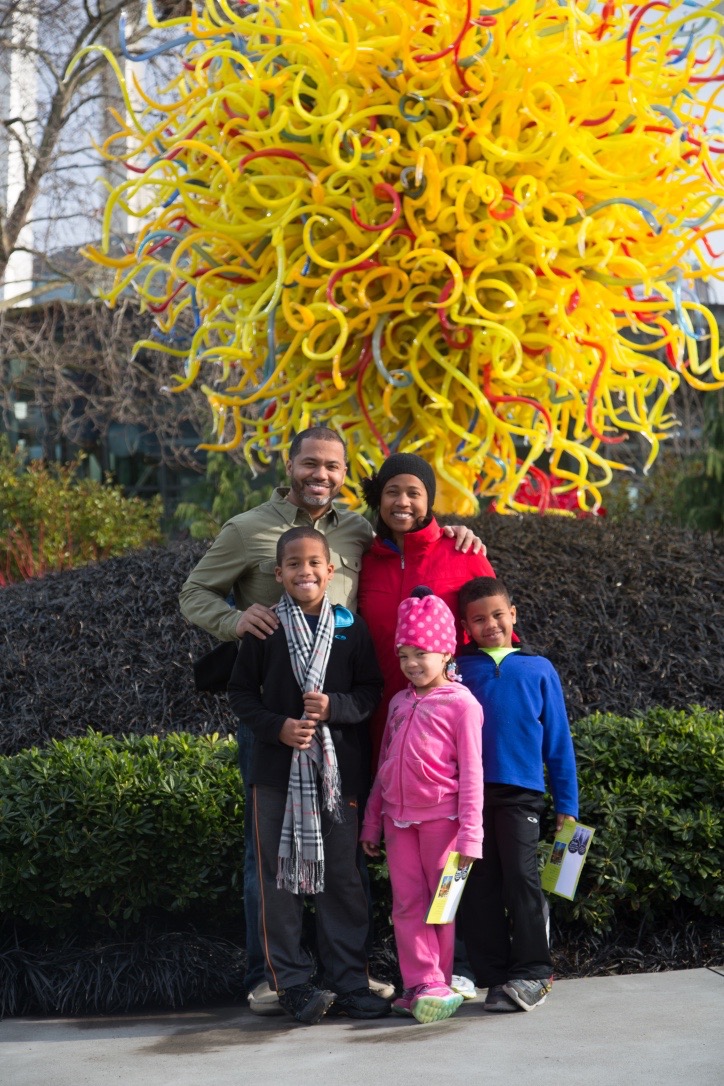 (Chihuly Museum)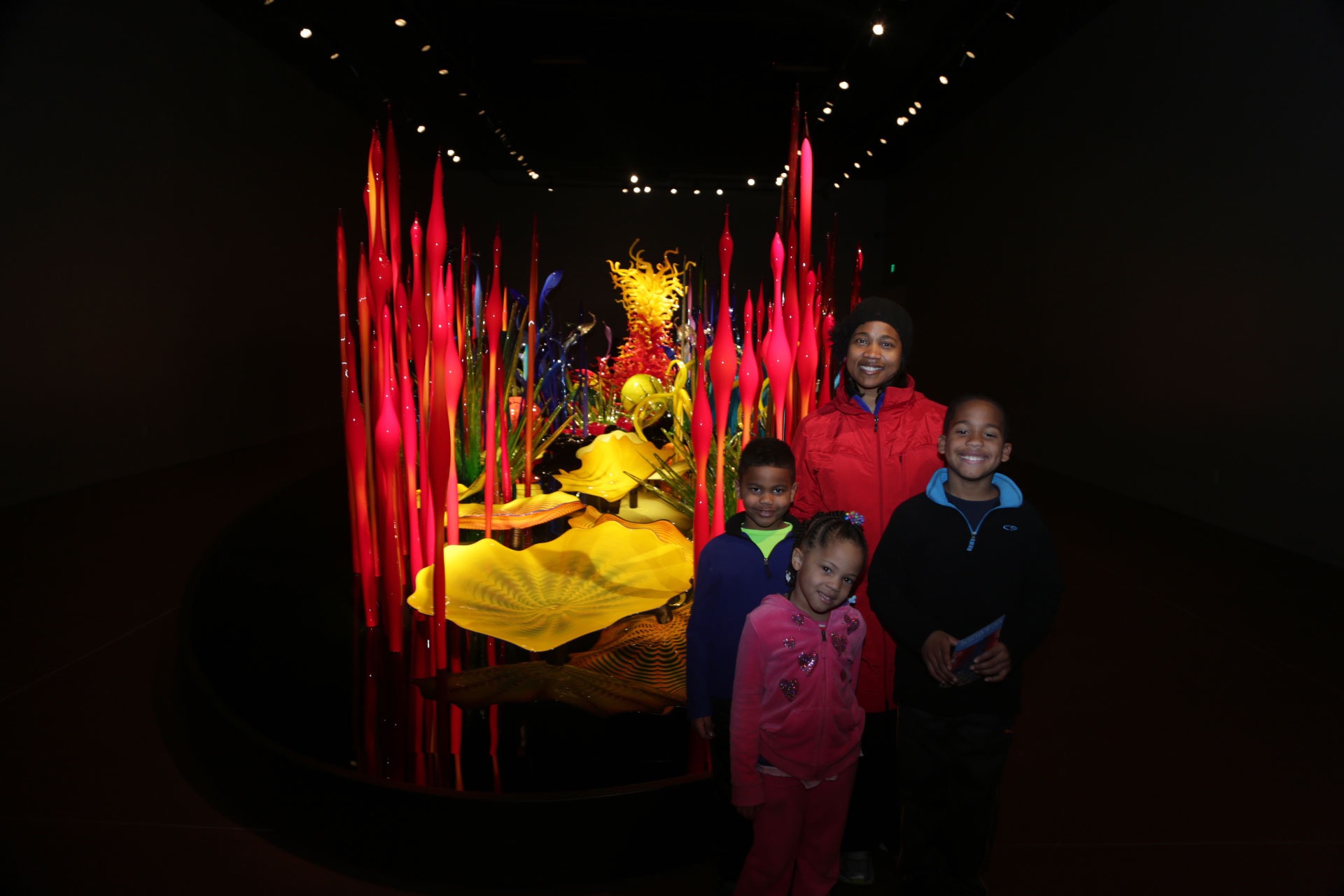 (Inside the Chihuly Museum. The glass art is simply breathtaking!)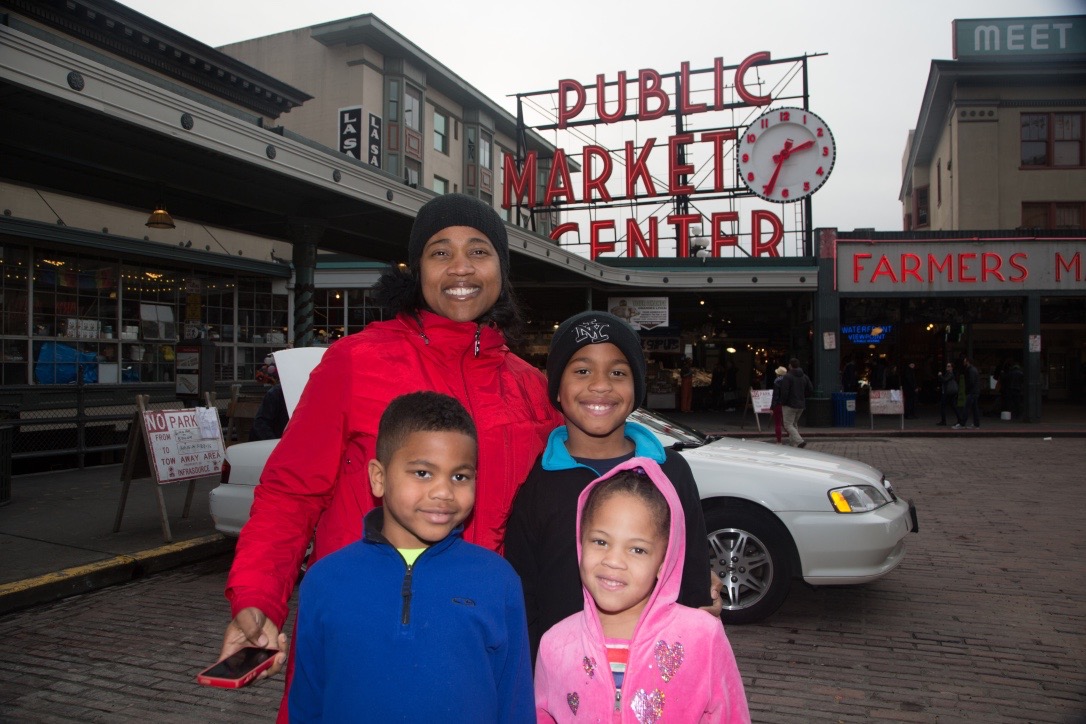 (Pike Market Center)
(The infamous Gum Wall!)
After an eventful day of enjoying Seattle, we drove three hours to Kennewick, Washington, where the Hay Growers of Washington State were meeting. Before my presentation, I did my homework on their industry, and learned a lot about what making hay entails: how to grow, cut, cure, rake, process, store, and sale hay involves so much more than most of us really appreciate. It is a difficult, but very important line of work for one to have.
I learned that the hay industry, a $21 billion industry, has been dealing with some challenges lately. Last year there was a drought that significantly limited their ability to produce quality hay; and more recently there has been a surplus of hay, but there have been challenges with exports in which international buyers were not able to receive their shipments in time. This delay added a kink in the relationship with their clients, resulting in a need for growers and sellers to regain the trust and confidence of those clients. This has also led to a surplus of products here in the states, which has increased supply, and thus lowered the demand, and the prices of hay. In short, the market is messing with the money of the hay makers. Having heard me speak at another conference of farmers, their leaders believed I could add value to their group.
I'm grateful for the opportunity to serve, and even more grateful for all of the farmers and hay growers in our country. The hay serves as fodder—food—for cattle, horses, goats, and sheep, which serve as food for the rest of us. If that hay is not healthy or available, those animals will suffer, be malnourished, become sick, and die. That could lead to unseen problems in our nation if that happened. What many of us do not realize is that famers are the backbone of America, they are the foundation upon which this country was built, and they are the hard-working folks whom the rest of us need in order to survive. Although they are often unappreciated, and unacknowledged by the majority of people in our country, without them, and the great, necessary work, they all are doing, we as a country wouldn't be able to make it. So I made sure to thank them for their work.
Although I personally know very little about farming, I have learned to become a student of my students, employing rapid ethnographic assessment procedures, in order to understand and serve them effectively. In doing so, I tried to give them some perspective about their challenges, some clarity about the nature of the work, and an appreciation for the cosmic significance of their daily responsibilities.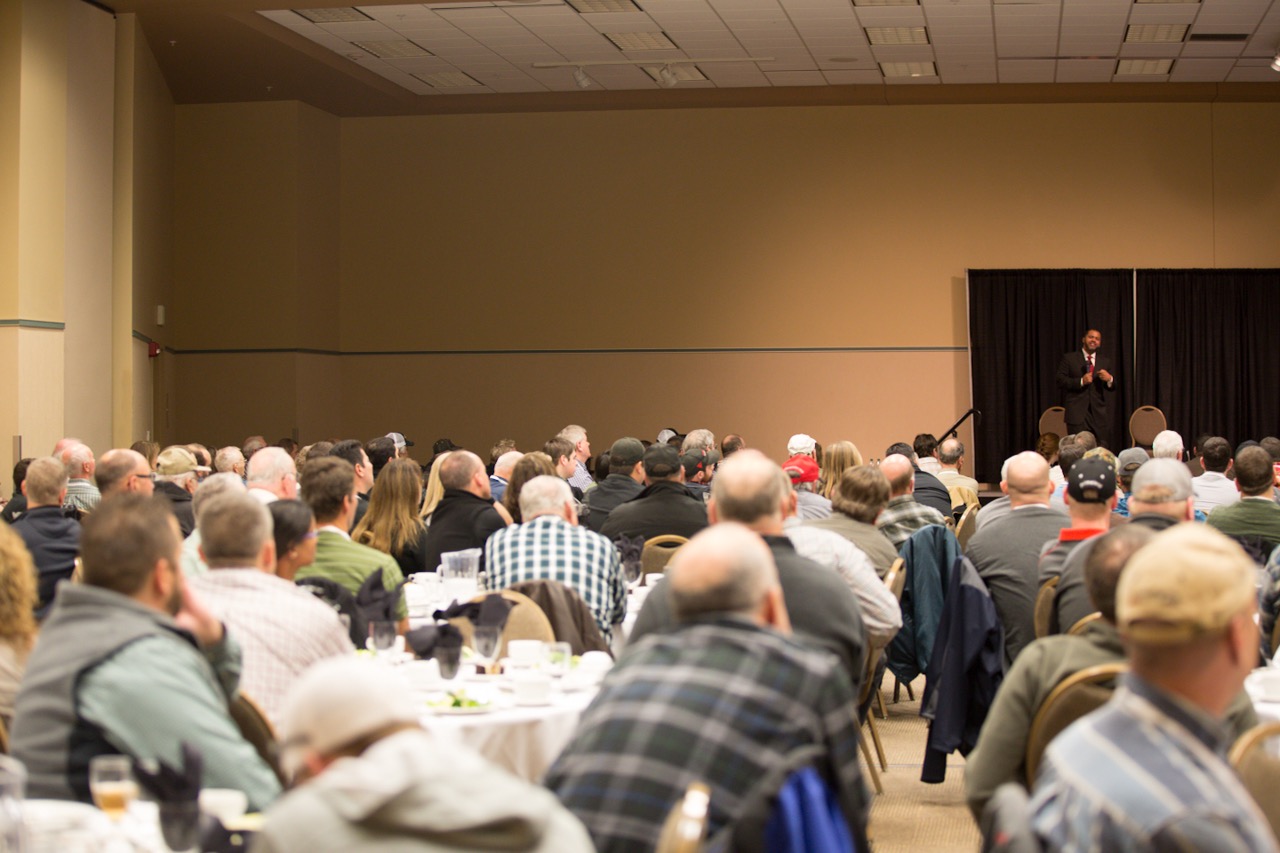 (Speaking to the Hay Growers of Washington State)
After I was done speaking, several farmers approached me to thank me for my inspiring presentation. One guy said emphatically, "That was THE BEST sermon on farming I have EVER HEARD IN MY LIFE!!! I wish my whole family coulda' heard that!" Between those affirmations, and the several business cards I received to speak to other groups, and the invitations I received to visit their farms, I really felt a genuine, authentic connection with the fine farmers of Washington State. I hope to return in the future to work on some of their farms so that I can really learn about what it takes to be a hay maker!
After the event, we tried to drive back to Seattle, but the freeway was closed because there was an avalanche blocking the roads! Yeah, I had never really been too close to an avalanche, and didn't plan on doing so that night. So we pulled off the freeway and found a hotel for the night. The next day, the roads were cleared, and we were able to make it to our flight, and our home, safely.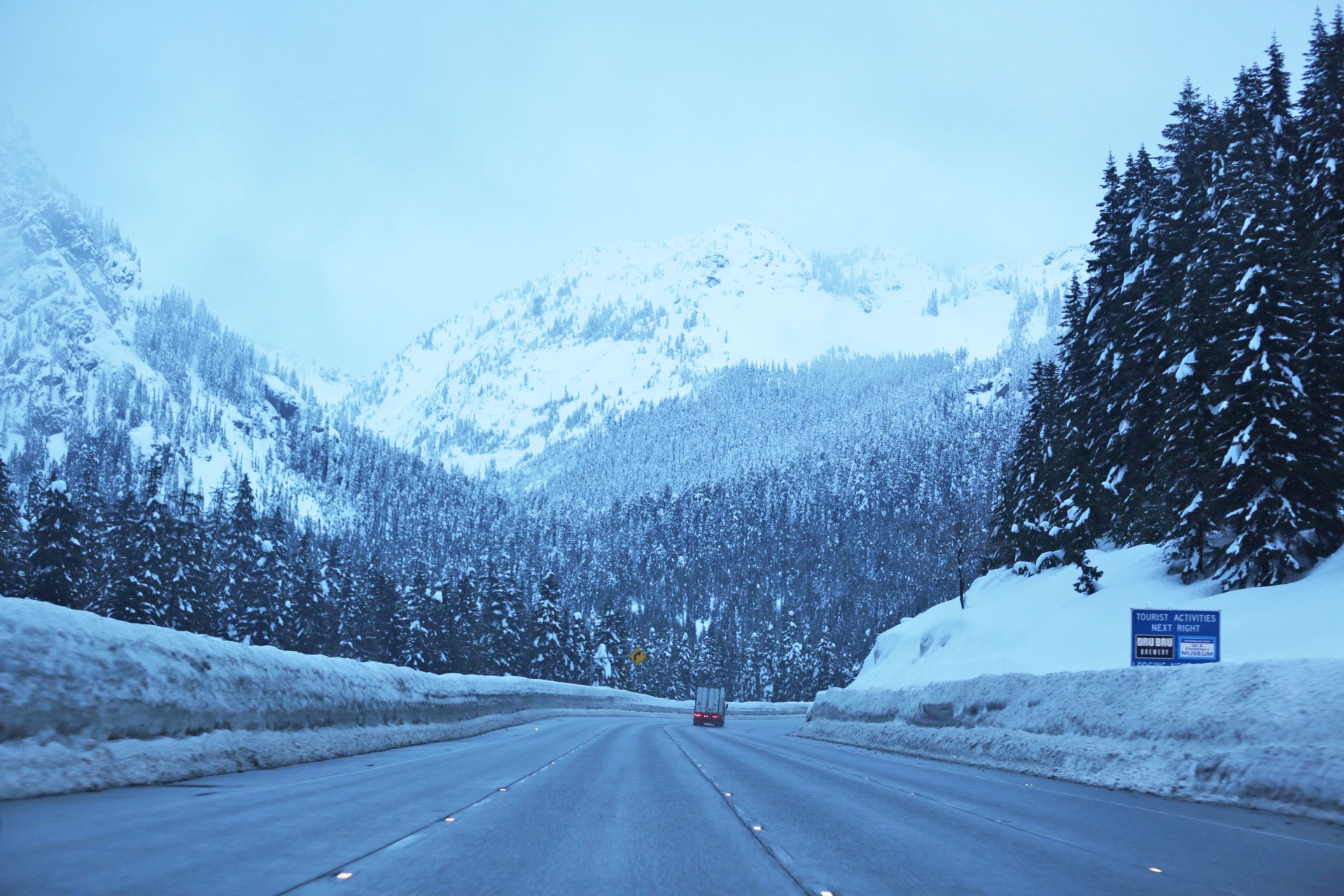 (The roads to/from Kennewick, Washington)